The Most Expensive Age of Your Life Is . . . 31
  It's a good thing you're saving up so much cash by living with your parents in your 20s, because you're gonna have to CASH OUT right after.
According to a new survey, the most expensive age of the average person's life is . . . 31.
Here's why.  The survey found that's the age when most people will either have a wedding and honeymoon . . . buy a house . . . have a baby . . . or do two of those or all three.
The average person drops almost $60,000 when they're 31, which is much higher than any other age.
The survey also found that 33% of them will get help from their parents covering all those costs.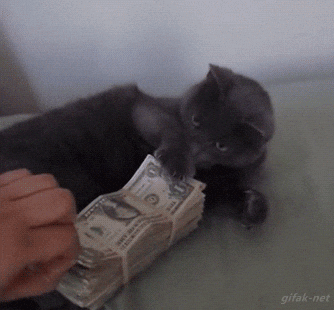 A Dog's Favorite Toy Was Discontinued, but a Random Stranger Saved the Day
A story about a 12-year-old Chihuahua mix in Bowling Green, Kentucky is making the rounds online.  His name is Jaxon.  A woman named Kelli Brown adopted him from a shelter about four years ago when he was eight.
the story is really about his favorite TOY . . . a stuffed alligator named Greenie that Kelli got at PetSmart.
She's actually bought several of them before, because it's the only toy he'll play with.  He chews them and sleeps with them.  So they get pretty ripped up, and she has to replace them every six months.
But when she recently went to get a new one, she found out they'd been discontinued.
She thought she'd be able to find them online but came up empty.  So as a last resort, she posted something about it on Twitter.
A 21-year-old woman named Kendyl Kercho happened to see it.  She works at a PetSmart in Lake Worth, Texas, and started digging through the bargain bins.
She ended up finding EIGHT of them, which is pretty much a lifetime supply for a 12-year-old dog.  Then she sent them to Kelli last month, and wouldn't accept any money. She insisted they were a gift.

A Guy Makes Homemade Wine in His Instant Pot
  Instant Pots are huge right now . . . and this is only going to make them MORE popular.
A guy named David Murphy from New Jersey went full Jesus . . . and figured out how to make WINE with his Instant Pot.
It took a combination of Welch's Grape Juice, sugar, red wine yeast . . . and patience.  Lots of patience.  Like, this isn't the perfect solution if you're out of booze and you need a quick fix.
It took David 48 hours of cooking his juice on the Instant Pot's "yogurt" low-heat setting . . . venting the carbon dioxide buildup every six to eight hours . . . and then letting the stuff sit for eight days to get rid of the fizziness.
David says the wine tasted like, quote, "an extremely pleasant table wine" . . . with hints of dark cherries and raw chocolate.  Is that worth all the effort?  I mean . . . maybe, right?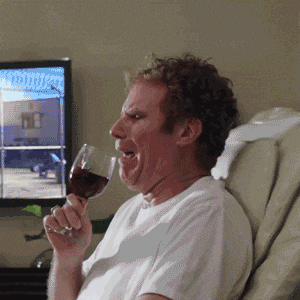 ---
Subscribe to Mix 1051's Blog!
Get the latest updates on music and celebrity news, contests and flyaways, and more straight to your inbox with our weekly emails.