Instead of Engagement Rings, Women Are Now Getting Diamonds Implanted in Their Skin
 Why wear a beautiful, classy engagement ring when you could just disfigure yourself by jamming the diamond into a bloody hole in your hand?
Apparently, the hot new trend for women is to skip wearing an engagement ring . . . and instead, they're having the diamond implanted directly into the skin on their ring finger.
The diamond is held in place with something called a "dermal anchor," which is a little hook that's implanted underneath the skin.  And it hurts like hell to have one put in.
There are also some potential health risks . . . your cells can reject the anchor and it can lead to permanent scarring or tissue damage.
But hey, anything to look good.  Well . . . not good, per se.  But, um, anything to look edgy, I guess?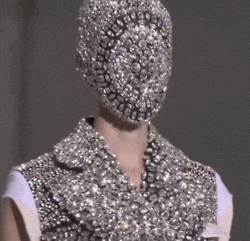 10 Fattest and Fittest Cities according to Wallethub (based on percentage of obese children and other factors)
10 Fattest Cities
1 Little Rock-North Little Rock-Conway, Arkansas
2 Shreveport-Bossier City, Louisiana
3 McAllen-Edinburgh-Mission, Texas
4 Memphis, Tennessee and Mississippi
5 Mobile, Alabama
6 Knoxville, Tennessee
7 Jackson, Mississippi
8 Birmingham-Hoover, Alabama
9 Baton Rouge, Louisiana
10 Lexington-Fayette, Kentucky

10 Fittest Cities
1 Portland-Vancouver-Hillsboro, Oregon and Washington
2 Honolulu, Hawaii
3 Salt Lake City, Utah
4 Seattle-Tacoma-Bellevue, Washington
5 Colorado Springs, Colorado
6 Boston-Cambridge-Newton, Massachusetts and New Hampshire
7 Denver-Aurora-Lakewood, Colorado
8 Minneapolis-St Paul-Bloomington, Minnesota and Wisconsin
9 San Francisco-Oakland-Hayward, California
10 Ogden-Clearfield, Utah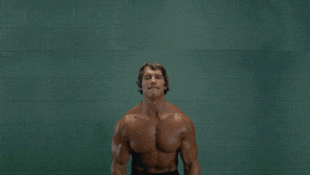 Pizza Good For Productivity
The NY Post claims pizza makes people work harder. Psychologist Dan Airily recently conducted an experiment among employees at an Intel semiconductor factory in Israel. He offered one group a $30 bonus, compliments and a pizza while the other group was offered nothing. The group that received the bonus and pizza increased their productivity by 6.7% on the first day after receiving their offer.
Download Mix 105.1's App