Little Caesars Offered Free Pizza For Everyone If a 16-Seed Beat a 1-Seed in March Madness . . . and It Actually Happened
If you didn't hear, on Friday, the University of Maryland-Baltimore County beat the University of Virginia in the NCAA tournament.  It's the first time EVER a number 16 seed beat a number one seed . . . they were 0-and-135 up to then.
And that's bad news . . . for Little Caesars.  Before the game, they tweeted that if a 16 seed beats a one seed, they'd give everyone in the country a free lunch combo . . . that's a personal deep dish pizza and a bottle of soda.  That SEEMED like a safe bet.
And then . . . oops.  So now, on April 2nd, you can go to a participating Little Caesars between 11:30 A.M. and 1:00 P.M. and get yourself a free lunch.
Pickle Juice Slushies
USA Today claims Sonic Drive-In restaurants are going to debut Pickle Juice Slushies in June. A taste tester from Food & Wine magazine tasted the drink before writing; "Surprisingly delicious. Sweet and tangy, the bright brine compensates for the over-savoriness you might have been worried about … Our only gripe is that the slush is a bit too sweet,"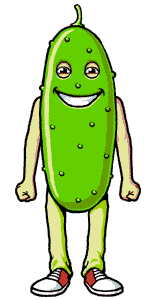 Customers Must Give Up Shoes Before Drinking At This Bar
The Drinks Business website claims the Dulle Griet Bar, in Bruges, Belgium, demands customers make a shoe deposit before drinking in their establishment.
Owner Alex Devriendt tells the website that people have a habit of stealing their drinking glasses. "Anyone who drinks our house beer must hand over their shoe. We then put them in a basket that we put up against the ceiling. The basket has now become an attraction, but for us it remains a guarantee. [The glasses] are quite expensive because we have them made especially for us. We have to supplement our inventory every day. Tourists simply want a souvenir. Some even try to throw those old-fashioned billboards off my wall. Certainly in the winter a lot disappears, they have thick coats on. In the summer they can hide the loot less well".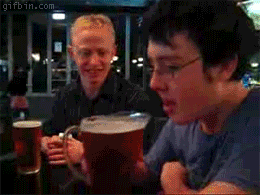 ---
Subscribe to Mix 1051's Blog!
Get the latest updates on music and celebrity news, contests and flyaways, and more straight to your inbox with our weekly emails.