Who's ready to get chubby and happy this summer?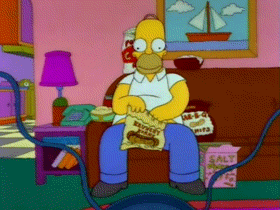 A ton of new junk food is coming out soon, and it's our duty to keep you on top of it all.
Check this out:
1. Olive Garden just rolled out a spaghetti pie. It looks like a big slice of cheesecake, only it's made with noodles and a ton of cheese. And it comes in two flavors . . . Meatball Deep Dish and Chicken Alfredo.
2. There's a new flavor of Oreos coming out next week, Blueberry Pie. They use graham cracker cookies and blueberry cream, but they'll only be available at Target.
3. Fruity Crisp Oreos are also rolling out next week. They use graham cracker cookies and vanilla cream with little pieces of a cereal that looks suspiciously like generic Fruity Pebbles mixed in. They'll be available in grocery stores.
4. New white chocolate Twix bars are coming out in October.
5. Mars just announced that Hazelnut Snickers are coming in December. They still have peanuts inside, the hazelnuts are mixed in with the chocolate.
Go forth and eat my friends!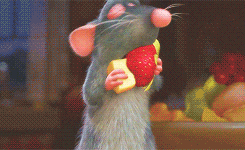 SOURCE WWW.GIFBAY.COM
SOURCE YEAHREACTIONS.TUMBLR.COM
Download Mix 105.1's App