Promotion for Deadpool 2 is heating up.
Ryan Reynolds and crew are pulling out all of the gags to make sure you see this movie.  From cutting the rug with James Brolin, to fighting all of Europe, and even interpretive dancing with Celine Dion.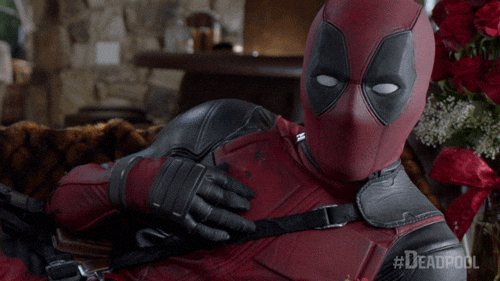 In the latest video, Deadpool apologizes to David Beckham for making fun of his voice in the first Deadpool movie.  
In the video, Beckham, still simmering about the joke, watches the clip over and over.  Deadpool texts "I'm sorry" then shows up at Beckham's door with cookies and milk, balloons, and a mariachi band.  None of the attempts sway Beckham.
When Deadpool brings Beckham tickets to the World Cup, they embrace until things become uncomfortable. 
Deadpool 2 opens next Friday, May 18th. Check out the full video below. 
Are you liking the build-up to the movie?