Did Nicki Minaj Make Fun of a Handicapped Person?
Nicki was a fairy princess for Halloween, complete with a magic wand. And in a video Nicki posted on Instagram, she seemingly pointed the wand at a woman in an electric scooter and said "Walk! I command you to walk". Since the backlash the Instagram post was deleted, people began claiming that the video was offensive to the disabled community. However, according to Nicki: "Lol. That's NOT a disabled person and u know that. Are u that desperate for attention?" she tweeted to a reporter . "[B-word], u knew. That's my friend in a scooter. Have a great day. I surely will."
Class A RT : Here's Nicki Minaj making fun of a disabled person pic.twitter.com/7l1koJbHQV

— Heisenblood (@JahBloodafari) November 1, 2015
Ariana Grande Jokes About a Fan Who Threw a Phone at Her
Ariana Grande was performing at a concert in Burbank, California on Friday, and a fan threw a phone at her. Instead of getting upset about it, she joked around. She said she didn't understand why anyone would do that . . . because the screen could crack. Then she tried to figure out whose phone it was.
Someone throw a phone at ariana @ArianaGrande pic.twitter.com/aVz7yiPpX2

— Michaella good (@Vader_good) October 31, 2015
I GOT IT WHEN SOMEONE THREW THE PHONE ON STAGE LOL WYD #iHeartAriana pic.twitter.com/GA2ESmO7GQ — val the pal (@cutesnarry) October 31, 2015
Billy Bob Thornton Went to the E.R. After a Car Accident
Billy Bob Thornton was involved in a car accident early Friday morning in West Hollywood. There aren't many details, but Billy Bob was a passenger in one of the vehicles. He felt some pain in his head, so paramedics took him to the hospital to get things checked out. And apparently everything is fine, because he was back on set working later in the day. Billy Bob hasn't commented. Get more here.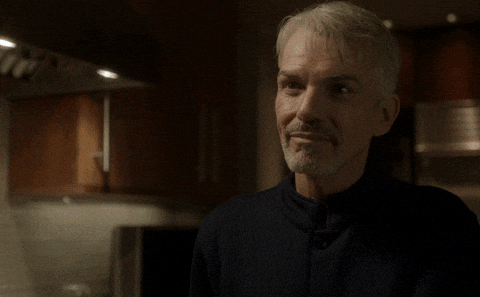 Former Senator and "Law & Order" Star Fred Thompson Passed Away
Actor and politician Fred Thompson passed away yesterday at the age of 73. He was diagnosed with non-Hodgkin's lymphoma more than a decade ago, and it had recently returned. Fred served as a Republican U.S. Senator from Tennessee for eight years, from 1994 to 2003. He also launched a brief presidential campaign back in 2007. As an actor, he played D.A. Arthur Branch on "Law & Order" from 2002 to 2007. And his movies included: "No Way Out", "The Hunt for the Red October", "Die Hard 2", "Curly Sue", "Cape Fear", "Secretariat", and "Sinister". Get more here.

SOURCE WWW.REDDIT.COM
---
Subscribe to Mix 1051's Blog!
Get the latest updates on music and celebrity news, contests and flyaways, and more straight to your inbox with our weekly emails.