Khloe Kardashian & James Harden are Still Together
Everyone wondered what would happen to Khloe and James' relationship after Khloe rushed to her estranged husband, Lamar Odom's side after his hospitalization, but they haven't broken up! The two were spotted together for the first time since Odom was found unconscious in a Las Vegas brothel on Oct. 13. They were affectionate and held hands. Khloe already explained that it's not an intimate relationship with Lamar, the reason they called off their divorce was strictly for medical and support reasons. "My biggest wish is for him to be happy. I still have a great deal of love for him." Khole said. Get more here.
Robin Williams' Will Stops Disney From Using His Genie Voice for Future "Aladdin" Movies
Disney was hoping to do a fourth "Aladdin" movie with Robin Williams voicing the Genie. To do it, they were going to sift through the unused stuff he recorded the first time around, back in 1991. But they can't, because Robin put a stipulation in his will saying that nothing of his can be used for at least 25 years. That includes any new exploitation of his name, likeness, taped performances, and voice recordings. A former Disney executive says, quote, "Robin was making 30 jokes a minute. Now, because he insisted on a final say on such material, [those jokes] will remain in the vaults." We're not sure exactly which movie this was going to be. Over the summer, Disney announced they wanted to make two live-action movies. The first would be a prequel called "Genies", about how the Genie ended up in his bottle. The second would be a live-action remake of "Aladdin". Get more here.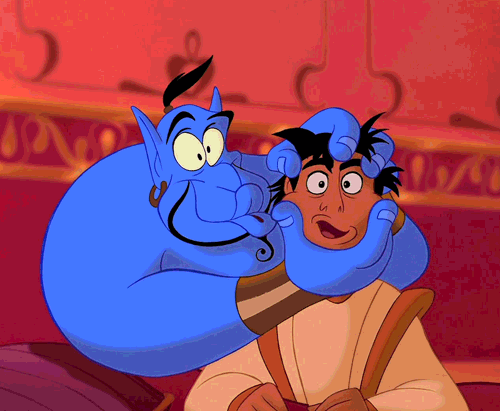 Can Gwyneth Paltrow Save "The View"?
"The View" has been floundering for a while, but Radar Online claims that ABC has found a possible solution: Gwyneth Paltrow. They've reportedly given her a seven-figure offer to join the panel, and if she turns them down, the show could be canceled. A source says, quote, "They're in real trouble and everyone on that panel right now are all second and third choices. Barring a miracle or a surprise talent coming aboard, this could be the show's final season." Get more here.
SOURCE DIEHARD-DISNEY.TUMBLR.COM
---
Subscribe to Mix 1051's Blog!
Get the latest updates on music and celebrity news, contests and flyaways, and more straight to your inbox with our weekly emails.