Selena Gomez Got Stuck in an Elevator in Paris
Our worst nightmare come true! How many of us are terrified of being stuck in an elevator? Well Selena Gomez experienced the terror first hand yesterday, while on an elevator in Paris. But Selena handled it like a champ, and even live tweeted it.
That time we got stuck in an elevator in Paris… pic.twitter.com/14s6xRliqh

— Selena Gomez (@selenagomez) March 8, 2016

Yikes! Way to be brave Selena, Lexi would have lost it! Get more here.
Justin Bieber Insulted A UFC Fighter
The McGregor v. Diaz fight was crazy, but a bloodied Diaz ended up on top. Much to the dismay of McGregor fan Justin Bieber. The Biebs posted a video on Instagram toasting McGregor:

Apparently Diaz didn't appreciate the dig at his fighting style, and he responded via Instagram with this:
A photo posted by natediaz209 (@natediaz209) on

Woah Bieber, probably don't make fun of a UFC fighter. Get more here.
Brooke Mueller's Home is in Foreclosure
Charlie Sheen's third ex-wife, Brooke Mueller has received word that, the home Sheen purchased for her and her children back in 2012 is in foreclosure. A source claims that the letter says the bank will be taking possession of the $44.8 million dollar home in April. The news comes on the heels of Sheen trying to drastically slash the amount of child support he's paying to Brooke & Denise. Charlie claims he has no monthly income and "only $2,090,000, and nearly $13 million in debts." Charlie's Rep says the foreclosure rumors are wrong, and that the house is actually in escrow. Get more here.
Lindsay Lohan Has a Rich Russian Boyfriend
Lindsay has found a new love, in a Russian business heir Egor Tarabasov. They've apparently been dating for four months, and the Lohan family approves. They think he's keeping her out of trouble. Egor is 7 years younger than Lindsay, but that's not standing in the way. Egor live in London and is starting his own company there, so we're guessing Lindsay will stay by his side. Get more here.
Seth Rogen Is Developing a "Where's Waldo" Movie
Hollywood has been trying to make a "Where's Waldo" movie for years now, and despite a series of different writers and directors, it was never able to get off the ground. But now, Seth Rogen and his production company are on-board, and he's going to try his hand at it. For now, Seth has only signed on to produce it. It's a hard concept to turn into a movie, since the books are just a series of pictures with no plot. There are no details on how the story would work, but at one point, it was going to be a live-action movie, where Waldo accidentally activates a time machine and must find a way to get back to the love of his life, Wilma. Get more here.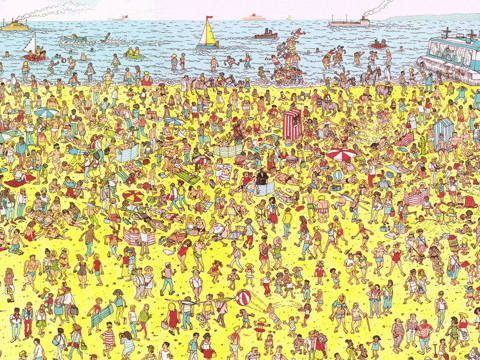 Kevin Bacon & His Brother Michael Bacon Did a Weird Eggs Commercial
Look, we love eggs as much as anyone, but do we really need a 4 minute song about the virtues of eggs? Sung by Kevin Bacon and his unknown brother Michael? It's weird, but sorta funny. We really empathize with the poor couple ambushed by this. Watch:
Selena Gomez
Brooke Muller
Linday Lohan
SOURCE WWW.REDDIT.COM
---
Subscribe to Mix 1051's Blog!
Get the latest updates on music and celebrity news, contests and flyaways, and more straight to your inbox with our weekly emails.