Fabio's Family in Italy Makes Him Bring Them Tubs of I Can't Believe It's Not Butter
When Fabio goes home to Italy to visit his family, he's under strict orders to bring them something they can't get over there: 25 to 30 tubs of I Can't Believe It's Not Butter. He says, quote, "They don't sell it in Italy and my parents are addicted to it. They put it on pasta with some Parmesan cheese." On a related note, yesterday was the 17th anniversary of the time Fabio got hit in the face by a bird while riding a rollercoaster at Busch Gardens in Virginia. Get more here.
Even now, Fabio still butters his muffin like a boss (the denim vest helps)…and still can't believe it's not butter. pic.twitter.com/8TArcp16fZ

— ICantBelieveItsNot (@ICBINotButter) March 17, 2016
Louis C.K. Will Battle Politicians on "Jeopardy's" Power Players Week
It's an election year, so "Jeopardy" is doing another one of their "Power Players" weeks, which is like "Celebrity Jeopardy" except that it's more about politics, and it involves TV pundits, personalities, and politicians. But they're throwing comedian Louis C.K. into the mix this time around. The others include: Anderson Cooper, Minnesota Senator Al Franken, "Meet the Press" host Chuck Todd, Lara Logan from "60 Minutes", and author Jonathan Franzen. It'll also feature these political commentators and analysts: S.E. Cupp, David Gregory, Ana Navarro, and Michael Steele, among others. The winner of each game will earn at least $50,000 for their charity. It will air the week of May 16th. Get more here. Martin Sheen Is Developing an "O.J. Simpson Is Innocent" Miniseries
Two of the biggest shows of the past three months have been Netflix's "Making a Murderer" and FX's "American Crime Story: The People v. O.J. Simpson". And now, Martin Sheen is working on a new project that blends the two . . . where O.J. gets the Steven Avery treatment. It's a miniseries that will air on the Investigation Discovery network called "Hard Evidence: O.J. Is Innocent". Sheen is narrating it, and he's also a producer. He's working with William Dear, a private investigator from Texas who put out a book in 2012 called "O.J. Is Innocent and I Can Prove It". Obviously, they both believe he didn't do it. Sheen says he hopes the series will help answer three questions: Quote, "What if there were enough evidence that proved O.J. didn't murder Nicole or Ron Goldman? What if the real killer were still at large? And finally, what if a grand jury convened to reconsider the case based on new evidence?" The show is expected to air sometime early next year. Of course, O.J. was acquitted in the criminal case, but he was found liable in a civil suit two years later, and pretty much everyone thinks he did it. Get more here.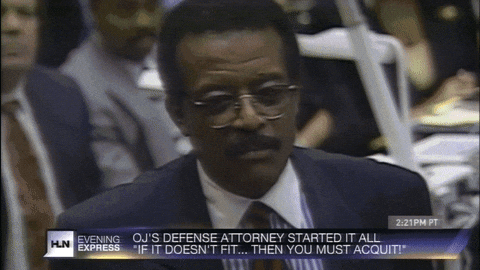 NBC's Next Live Production Will Be . . . "A Few Good Men"?
NBC has announced its next live production, and this one isn't a musical. It's "A Few Good Men". Yes, the "you can't handle the truth" movie. The movie was based on a play that Aaron Sorkin wrote. He also wrote the screenplay for the movie, and he's writing this new version, which will air early next year. This is the first time they're staging a live drama. There's no word on casting yet. Get more here.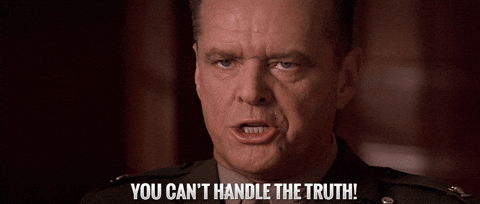 SOURCE WWW.REDDIT.COM SOURCE REDDIT.COM SOURCE WWW.REDDIT.COM
Katt Williams Arrested for Punching 17-Year-Old
---
Subscribe to Mix 1051's Blog!
Get the latest updates on music and celebrity news, contests and flyaways, and more straight to your inbox with our weekly emails.