Chris Brown Facing Disturbing the Peace Charges
Chris Brown moved into a fancy schmacy neighborhood in L.A. last year, and since then he's been annoying his neighbors non stop.  Police have been called to his house five times since he moved in. So when Chris and his friends started cruising the neighborhood streets on ATV's the neighbors had had enough. They asked them to stop, and one of Chris's crew threw a string of expletives at the neighbor. So now the police are trying to put a stop to his shenanigans once and for all. They're in talks with a city attorney to charge Chris with disturbing the peace, they say he and the group performed dangerous stunts on an ATVs while children were present. Time to grow up Chris! Get more here.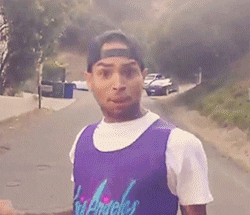 Daryl & Glenn From The Walking Dead Are Real Life Heroes
Norman Reedus and Steve Yeun a.k.a. Daryl and Glenn of The Walking Dead were out for a ride when they came across a car accident. The accident was minor, but there were injuries. Norman and Yeun contacted the paramedics and stayed with the people involved until help arrived. Get more here.
'The Walking Dead' — Actors Jump to Rescue in Car Crash (PHOTOS) https://t.co/1EwA8GuOIB

— TMZ (@TMZ) May 13, 2016
Rob Lowe and John Stamos Losing Shows on the Same Day
Rob Lowe and John Stamos are still as handsome as they were in 1989, but handsomeness isn't always enough to keep your job, even in Hollywood. Fox has canceled Rob's show "The Grinder" and John's sitcom "Grandfathered". Rob Tweeted:
#TheGrinder was not renewed by @FOXTV It was unapologetically original, smart, funny and had a murder's row of talent. #GrinderRests.

— Rob Lowe (@RobLowe) May 12, 2016

In response John Stamos tweeted:
Feels like danger is lurking today. #Grandfathered pic.twitter.com/7R5jnNiVNV

— John Stamos (@JohnStamos) May 11, 2016

They both retweeted several tweets from the fans begging Fox to reconsider. Get more here.
The "CSI" Franchise Is Over After 16 Years
CBS canceled "CSI: Cyber" after two seasons, meaning that the "CSI" franchise is finally done after 16 years, four shows, 36 seasons, and 797 episodes. America has watched attractive CSIs investigate many thousands of murders on CBS, and on Spike at three in the morning. That's many thousands of murders more than they investigate in real life, because most of what they did is well outside their job description. Real crime scene investigators analyze evidence, they don't patrol the beaches of Miami in Hummers, conduct raids, kick down the door at the neighbor's house, chase down and arrest the bad guy, or disarm bombs. The original "CSI" ended last year. "CSI: New York" ended in 2013, and the most ridiculous one "CSI: Miami" ended in 2012. Get more here.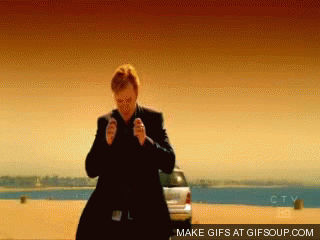 Melissa Rivers Settles Malpractice Suit
TMZ is reporting that Melissa Rivers has settled the malpractice lawsuit she launched against Yorkville Endoscopy and Dr. Gwen Korovin. The doctor was not authorized to be in surgery, and she was working directly on Joan Rivers. Someone in to operating room also took a picture of Joan while she was under, which was not cool. Apparently Melissa will be receiving millions from the settlement, though no one knows the exact amount. Get more here.
SOURCE CHRISBROWNQUOTES.TUMBLR.COM
SOURCE RYU-YONG.TUMBLR.COM
Download Mix 105.1's App