A Couple Got Engaged at an Adele Concert, & She Brought Them Onstage
Harrison Ford and Steven Spielberg are Doing a Fifth "Indiana Jones"
Harrison Ford and Steven Spielberg are going to do a fifth "Indiana Jones" movie. It'll be out in July of 2019. Ford is 73 now, and he'll be 77 when it comes out. But being nuked in a fridge didn't kill Indiana Jones, and it's not going to kill the franchise either. There's no word on a title yet, but it sounds like they're going with the "Force Awakens" formula, by adding young characters who could potentially take over. They tried that by adding Shia LaBeouf in the last movie, "Indiana Jones and the Kingdom of the Crystal Skull", back in 2008. But I think we can all assume he won't be back. And this will probably come as good news to a lot of people: As far as anyone knows, George Lucas won't be involved, making this the first "Indiana Jones" project he doesn't have a hand in. Although it should be noted that it was Spielberg, not Lucas, who came up with the idea of nuking the fridge. He even admitted it several years ago. So maybe we've been worried about the wrong guy all these years. Get more here.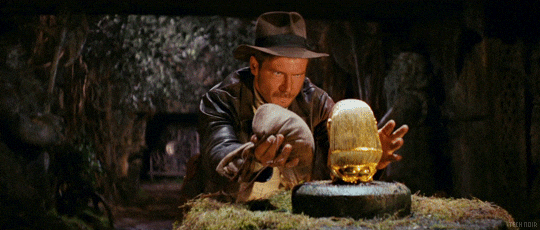 There's Going to Be a Reality Show with Former Child Stars from "Full House", "Step By Step", and "7th Heaven"
The cable network Pop is developing a reality show called "Hollywood Darlings" starring former child stars from "Full House", "Step By Step", and "7th Heaven". And not, apparently, actual "Hollywood darlings." It'll feature Jodie Sweetin who played Stephanie on "Full House" Christine Lakin who played Alicia on "Step By Step" and Beverley Mitchell who played Lucy on "7th Heaven". They're also longtime friends in real life. The network says it'll show how they transitioned from child stars to "moms, wives, and businesswomen." It's unclear whether or not it'll touch on Jodie's multi-year pit-stop as a drug addict, or her new gig on "Fuller House". The show will premiere sometime next year. Get more here.