1D Fans Are Paying Big Bucks to Stay in a Hotel Where They Filmed
One Direction recently filmed a new music video in New York City. The video is for the song "Perfect" and they filmed in the InterContinental Hotel. The name of the hotel is shown in the video, and fans noticed. The hotel's phone started blowing up! With fans requesting the rooms that 1D filmed in. The penthouse suite, where Harry Styles was filmed laying on the bed is booked solid for $5,000 a night! The other suites used in the video are also sold out, but for a totally reasonable price of $1,500 a night. The hotel says they didn't pay to be in the video, and they were never expecting such a reaction. Get more here.
The Weeknd Will NOT Face Jail Time For Punching a Cop
Back in January The Weeknd was in Las Vegas, when a fight broke out around him in his hotel. During the melee and confusion, a Police Officer attempted to pull The Weeknd into an elevator. Unfortunately, his reaction was to punch the guy. He entered a plea of no contest, and was sentenced to 50 hours of community service, a $1,000 fee, and anger management classes. Get more here.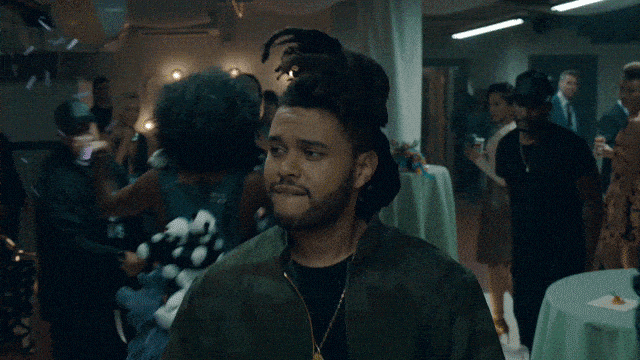 Simon Cowell Is Coming Back to the U.S. to Judge "America's Got Talent"
It was just starting to seem like we might be rid of Simon Cowell for good, and now he's back. He's replacing Howard Stern as a judge on the next season of "America's Got Talent". Simon created the show almost 10 years ago, and he's judged the British version for 10 seasons,. but it's not clear if he's leaving it to come here. Get more here.
Did Prince Michael Jackson Just Admit That Michael Isn't His Real Father?
Michael Jackson had three kids. But some people still say none of them were his biologically. And his oldest son Prince might have just admitted it on Twitter. Earlier this month, some troll Tweeted, quote, "Everyone knows you are a Rowe-Klein NOT A Jackson!! Y'all should stop trying to put on a FAKE front and get real." The Klein in that statement is Arnold Klein, Michael's longtime dermatologist. There have been rumors that he fathered Prince and his sister Paris. The Rowe is obviously Debbie Rowe, the mother of both kids. Anyway, Prince's answer to this moron was kind of curious. He said, quote, "The blood of the covenant is thicker than the water of the womb . . . I was raised by my dad with my brother and sister." Technically he admitted nothing. But he also denied nothing. Get more here.
SOURCE THE-WEEKNDXO.TUMBLR.COM